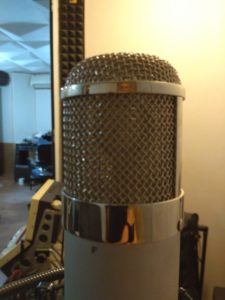 There's no doubt that the Neumann U47 is one of the most respected valve microphones ever made, been used to record the best vocals in the history of music. For this reason, lots of copies or variants have been built in the last 50 years, up to been recreated recently, even from one of its original manufacturers.
The hardest aspect to reproduce has always been the behaviour of the valve used, the Telefunken VF14, a military radio tube discontinued in the 60s (this caused Neumann to stop the production of this model) and very hard to find, until Telefunken reissued it under the name VF14K, a few years ago.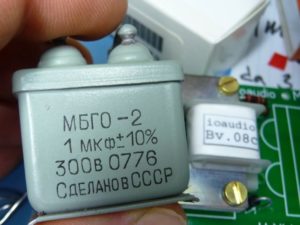 I'm not a microphone expert, I only had built a pair of AKG C12 "clones" in the past, based on the Apex460 and made a few repairs of old micros, but absolutely wanted "that" sound and a tube microphone sounding different than my pair of DIY C12.
I found this project a few years ago on GroupDIY, while it still was called prodigy-pro.com and I liked the idea of using a pair of 6028 tubes to reproduce the VF14  and wanted to give it a try. Building a PSU and finding a microphone body hasn't been really a problem, as in the same moment other builders had offers of kits for the '47.
I remember opening the box, the kit's more curious parts were the Soviet condenser with Cyrillic markings on it and the specially tailored transformer, reproducing the original Bv.08 trafo.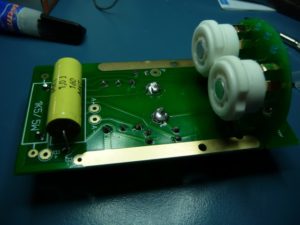 I don't remember the MK47 building to be difficult at all, all was explained very well in the MK47 Build Support thread of the groupDIY thread:
https://groupdiy.com/index.php?topic=41379.0
and on the instructions included.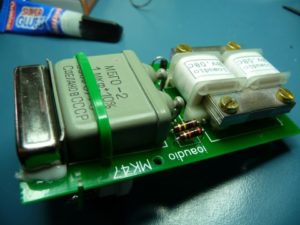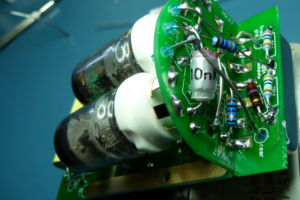 Max Kircher's ioaudio is still building kits for vintage microphones, their actual kit is an upgrade to transform a U87 into a tube U67, something I would like to build, one day for my 87.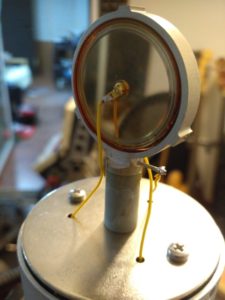 As capsule I chose the  Thiersch Elektroakustik, a perfect reproduction of the M7 capsule, with the membrane in two different flavors, PVC or PET (mine).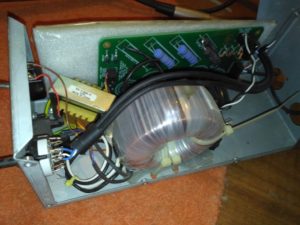 More tricky was building the power source, but I've been lucky to find a suitable pcb in Prodigy's "White Market".
As body, I used the Equinox Systems copy of the U47 enclosure, very nicely done.
This remains up to today my preferred microphone in the studio, I use it mainly on voice.