maxpro comes from maxprofessor, a nickname that was given to me while I was a fan of the Dub master Madprofessor, trying Dub techniques in the studio and giving classes of music technology, in a music school.
As I grew up under my mother's piano, I've been lucky to learn playing pretty early in age. My first teacher, is still an excellent classic piano performer.
I was still a boy, when my father arrived home with a stereo radio and a good pair of headphones, this fact can have helped me in developing my musical tastes, for sure.
As we are talking about the beginning of the 70s, the only local radio station transmitting stereo, was an American one, with lots of fresh Funk, Soul and Jazz on air all the time, music I've been loving (and played) for the rest of my life.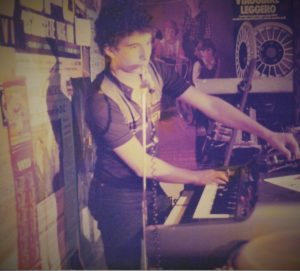 At the age of 14, discovering progressive rock and in particular Emerson Lake and Palmer and the Yes, I started playing rock organ and later keyboards with local bands, turning slowly from Rock to Jazz Fusion and Acid Jazz.
In the years, I had the opportunity to study Jazz with three excellent teachers: Still in Italy, Jazz piano with Danilo Memoli, while in Spain, Jazz guitar with Marcelo Saenz and harmony with Leonardo La Peruta.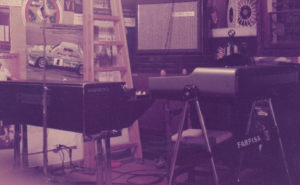 Regarding the technical side,  I started composing and arranging as soon as MIDI was introduced.
My preferred machine for sequencing on those times, was a Yamaha QX-3, but was the arrival of a small Macintosh SE and  MOTU Performer, that consolidated a long marriage with digital music creation and production.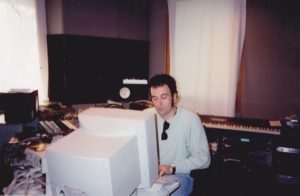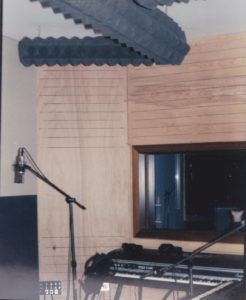 In the 90s I built a production/recording studio in the north of Italy, based on Digidesign Pro Tools III on a Macintosh 9600 and ADAT.
I soon became specialized in Dance music and Reggae.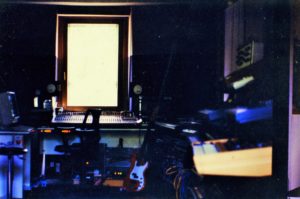 I've been lucky on those times, to be working with the best Dance DJs, producers and singers in my area, releasing a few records with majors such as EMI and WEA.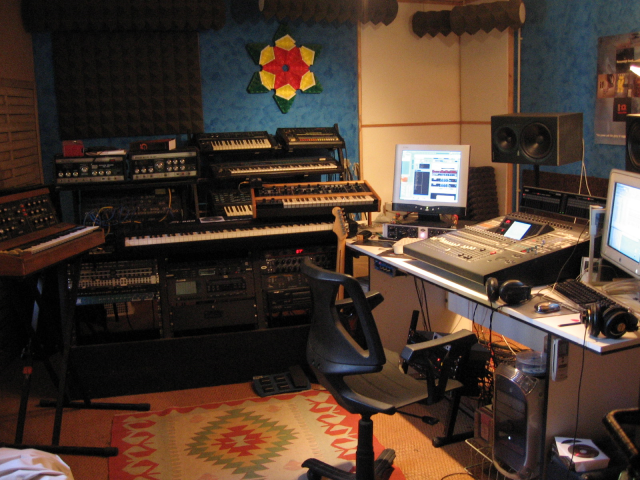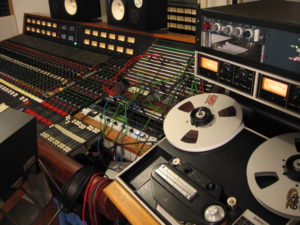 At the end of the 90s, I moved to the south of Spain where I opened a production/recording studio, updated including analog tape, in 2007.
It was based on a 1980 Trident 80b mixing console, a 2″ tape 24 tracks Otari ATR90II and an 1/2″ Ampex ATR102 for the master. On the digital side, it had a Pro Tools HD rig, with Apogee X Series converters.
I've been lucky to have an excellent technician helping me, there. Brian had worked as engineer at Trident Audio in London and was very kind in sharing lots of his precious knowledge, to me.
I'm now producing mainly on Propellerhead Reason, but using external gear, as well.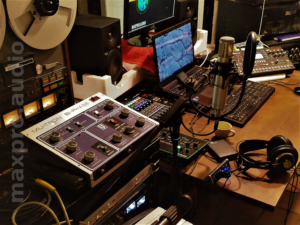 I have a post that explains a bit how I do work, here:
You can listen to my music online in the following links:
Even if I've been more active on the technical side, these are some works I've done in the past, as composer/producer:
Two Mads, "Till The End Of Time", single, with the singer Susy Dal Gesso and versions from DJs Danny Hussein and producer Roger Lyons, IDM/WEA
Ultracynic, "Got To Have It", Remix with DJ Angelino , Planet 4 12″
Phasemod, "Noize Beam", with DJ Klima, EP, Moonlite/Time Records
Cyberdread "No Definition", LP, with Tony Bowers (Simply Red) and Ubidread (Radio Rebelde), Dance Factory/EMI
Let's stay together, single with Nick Hussey and Jay Rolandi, Planet 4 Italia
I'm burnin' single with Susy Dal Gesso and Nick Hussey, Planet 4 Italia
We Feel It, single with singer Susy Dal Gesso, Not Only Music (TODD)
Wildgroove, "Wild Inna Jungle", Remix, Dance Factory/EMI